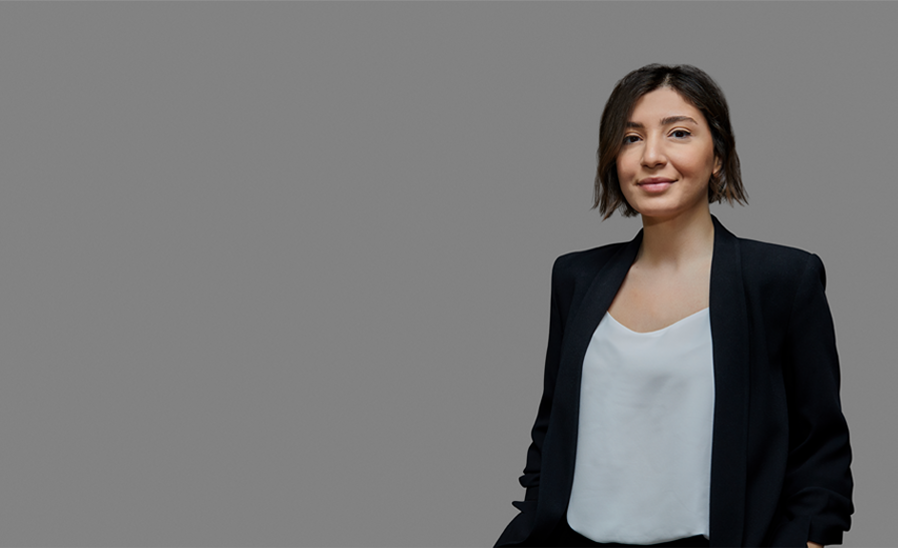 Arjen Bınevş Kunt
Arjen brings her clients an array of services designed to advise companies and individuals on corporate and intellectual property related matters, in the industries of media and entertainment and advertising.
Arjen's advisory works centres on the intellectual property field especially on Law on Intellectual and Artistic Works related matters. She advises a wide range of foreign and local clients across all phases of the production processes such as project development, post-production processes, clearance, distribution. With the combination of Arjen's advisory and in-house experience, she assists clients from the media sector with creating, drafting, negotiating, reviewing and executing all legal documentation related to the media and entertainment sector, including talent and crew agreements, copyright transfer deeds, content licensing, acquisition and format (scripted and non-scripted) agreements, music license agreements, distribution and commissioning agreements, marketing and other commercial contracts and assists clients in their day to day business and corporate activities including board meetings, general assembly meetings, decisions and authorized signatories related matters as well.
Arjen assists local and international clients with all kind of commercial law-based questions and provides close contact support in the legal follow-up of their operational and managerial processes including processes of the board of directors, general assembly, board of managers, executive committees, supervisory boards and other statutory and voluntary bodies of the company and documentation continuity.
Aside from her media and corporate law focuses, since the beginning of her career Arjen has been building a strong expertise in international disputes before local courts and arbitral tribunals such as ICC, ISTAC.